Due to the current health situation with Covid-19, it is with regret that we have had to cancel all Society events for the time being.  This unfortunately includes the postponement of the AGM to a future date.  
After all the hard work that has been put into organising events, especially by the Leinster committee for the AGM, it was a difficult decision to take but  some of the venues and host gardens have already closed or are considering closing and following the advice from both the UK and ROI governments, we feel that any Society gathering would present a potential health risk to our members and their guests.  
For those who have bookings for the AGM the organising committee will start to refund fees as soon as possible.  If you have booked accommodation please do remember to cancel your booking. 
We shall continue to review the situation and do our best to update you before the end of May. 
I would ask you for your continued support and hopefully when this unprecedented situation is behind us we can plan some special events to compensate for what we are losing out on over the next few months.
AGM Weekend Westport, Co Mayo.
16 &17 May 2020
Booking:  https://www.eventbrite.com/e/agm-westport-16-17-may-2020-tickets-87794103527
The AGM weekend is, for many of our members, the highlight of the year. This year IGPS Leinster has organised something very special…..
For the first time ever, the IGPs is heading to Westport https://www.destinationwestport.com/on Clew Bay in Co Mayo. Six contrasting gardens await our visit, four of which are privately owned and opening for us especially.
Our first garden though, is well known to those of you who visited Co Galway with the IGPS back in 2000. We are delighted to be able to return to Kylemore Abbey https://www.kylemoreabbey.com/ to see how things have progressed since the turn of the century. In the afternoon our coach will take us to a private estate on the shores of Lough Mask. "Stunning", "beautiful", "wow" have been used to describe the gardens here. You will be delighted to know that there will be plants for sale too! We will return to base late afternoon in time for our Gala Dinner.
To make the most of Saturday, it has been decided to hold the AGM on Sunday morning after breakfast. All members are entitled to attend the AGM free of charge.
Late in the morning we will take a guided tour of the gardens at Westport House which is in the process of restoration.
Following lunch at your own choosing, we have a series of three delightful small gardens to visit. These will provide a complete contrast to the larger estates visited earlier.  We will see and learn how their owners work with the often-challenging elements to garden under the shadow of Croagh Patrick and close to the Wild Atlantic Way https://www.wildatlanticway.com/things-to-do/features/things-to-do-in-mayo/10-things-to-do-in-mayo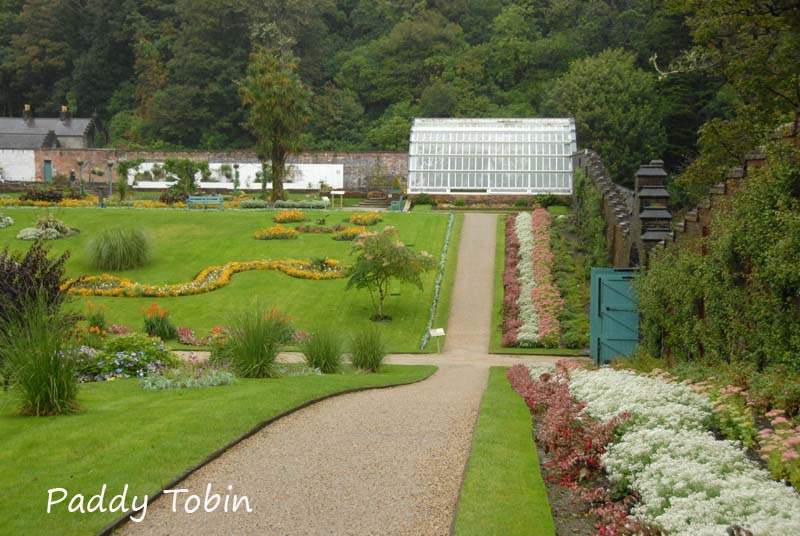 Our base will be The Castlecourt Hotel https://www.castlecourthotel.ie/ in Westport town centre, close to bus and rail connections. As we will be leaving for our gardens visits at 9am on Saturday morning, we strongly suggest you stay in the area on Friday evening.
We have negotiated the following B&B rates:
Friday night: €69pps/€109 single
Saturday night: €99pps/€139 single
Sunday night: €59pps/€99 single
NB To avail of these rates please call The Castlecourt Hotel 098 55088 (353 98 55088 from NI) between the 1st February and the 12th April quoting the Group Reservation Number 1045174. 
Members of the Leinster Committee will be on hand in the Library of the Castlecourt Hotel to welcome you and give you all the information on the gardens to be visited as well as suggestions for further places of interest in the area.
To book please follow this link to our Eventbrite page:  https://www.eventbrite.com/e/agm-westport-16-17-may-2020-tickets-87794103527 Price includes: coach on Saturday, morning coffee and lunch on Saturday, Gala Dinner on Saturday evening in The Walnut Suite and garden visits on Sunday. For those using public transport, please speak with a member of the Leinster team on arrival to organise lifts to the garden venues on Sunday.
The Leinster Committee