Members are eligible to attend events in any part of Ireland, so don't limit your browsing to your own location. The categorisation by geographic region is for administration and organisational purposes only.
Non-members are very welcome at our events though there will be a charge for insurance purposes. Do come along and join us and, perhaps, become a member. There will be events which will be restricted to members only – perhaps because of the size of the garden and the need to restrict numbers or because this is the wish of the garden owner – and, on these occasions, unfortunately, we cannot accommodate non-members.
We occasionally list events of other groups in the 'Other Events' category, generally for groups we regularly work with. These are not part of the official IGPS programme but may be of interest to members.
Mar
25
Sat
Plant Workshop with Rosie Maye

@ Mullaghdillon Garden
Mar 25 @ 10:30 am – 12:30 pm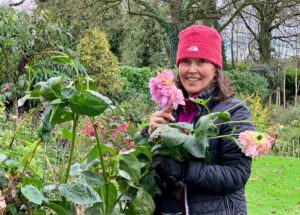 Rosie Maye will host a small group of IGPS members for a Workshop on propagating your stocks of Irish Heritage and other plants.
We can look forward to seeing her show us some basic methods for propagation, such as dividing your plants, taking soft wood cuttings in time for the early season in May – June, and how best to plant your seeds from the IGPS Plant Distribution.
The Workshop is scheduled to take 2 hours in the morning with a charge of €25.  Booking is essential as places are limited, via the Eventbrite link.
Please note that this event is for IGPS Members only, please do not arrive on the day unless you have booked. You will need suitable clothing for outdoor work and gardening gloves of your choice, however no digging will be involved.
Apr
1
Sat
Visit to Old Balloo House and Barn

@ Old Balloo House
Apr 1 @ 2:00 pm – 4:00 pm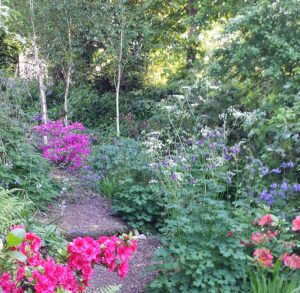 Lesley Simpson and Moira Concannon are friends and neighbours who garden together in adjacent properties, a late Georgian house and a converted barn. Come and enjoy the wonderful display of daffodils and other bulbs in their romantic country garden. The garden is situated on the corner of the Comber Road and Craigarusky Road. Car parking is at Killinchy Presbyterian Church hall carpark, situated on the Craigaruskey Road a short walk from the garden.
The event costs £5.00 and reservation is not needed.