Members are eligible to attend events in any part of Ireland, so don't limit your browsing to your own location. The categorisation by geographic region is for administration and organisational purposes only.
Non-members are very welcome at our events though there will be a charge for insurance purposes. Do come along and join us and, perhaps, become a member. There will be events which will be restricted to members only – perhaps because of the size of the garden and the need to restrict numbers or because this is the wish of the garden owner – and, on these occasions, unfortunately, we cannot accommodate non-members.
We occasionally list events of other groups in the 'Other Events' category, generally for groups we regularly work with. These are not part of the official IGPS programme but may be of interest to members.
Oct
19
Thu
A Year at Hillsborough Castle Gardens with Claire Woods MBE

@ Antrim Old Courthouse
Oct 19 @ 7:30 pm
Formerly a lecturer in horticulture at CAFRE probably better known as Greenmount College, Claire Woods has been instrumental in the transformation of Hillsborough Castle Gardens since she was appointed Garden Manager five years ago.
Claire is a member of the Northern regional committee.
The IGPS recently presented a young plant of Jasminum officinale 'Crimson Bud' to the gardens.
Members free, guests and non-members £5.
Dec
7
Thu
The Annesley Garden and Arboretum at Castlewellan with Alwyn Sinnamon

@ Malone House
Dec 7 @ 7:30 pm – 9:30 pm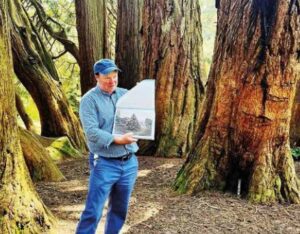 The Walled Garden at Castlewellan dates to the 1750s but it wasn't until the late 1800s with the 5th Earl, Hugh Annesley, that Castlewellan went from a small, unknown garden to being world famous.
Hugh Annesley with the help of his head gardener, Thomas Ryan, transformed Castlewellan into a stunning collection of exotic trees and shrubs from many corners of the world.
This was Castlewellan in its heyday.
Alwyn Sinnamon is the Head Gardener at the Annesley Garden and Arboretum where a major programme of restoration is currently under way.
Members free, guests and non-members £5.