Huntingbrook Garden, the home of Jimi Blake, is a plantaholic's dream garden. Jimi himself will guide us around his botanical paradise leading us through his many gardens: Fred's Garden, Ashley's Garden, the Terraced Garden, the Garden Room and Meadow to name but some. Each area has its distinctive planting scheme unique to Jimi. Plants of note include Aralia echincaulis, Geraniums "Ann Thompson" and "Mount Venus", Celmesia semicordata" David Shackleton", as well as many dahlia varieties. The garden also features a woodland leading to a 7th century ring fort. Expect a riot of colour in this delightful garden with a modern twist.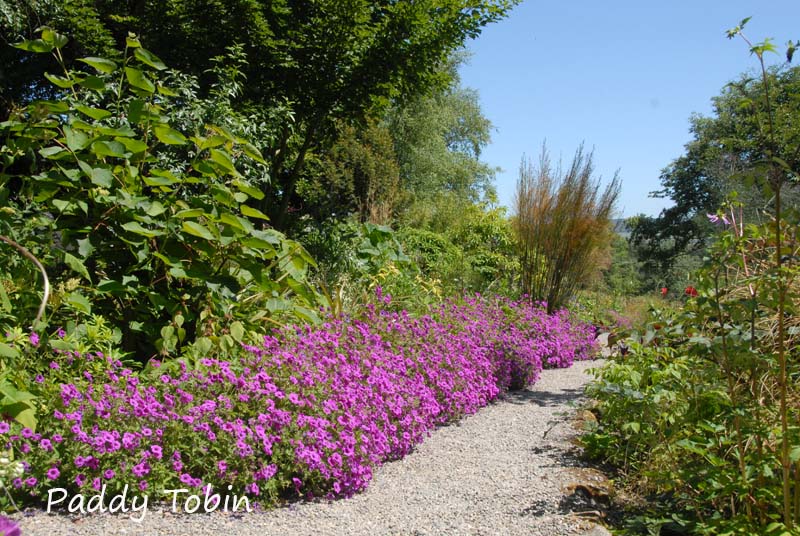 Our tour starts at 2.30pm sharp allowing you time in the moring to visit Jimi's sister, June, at June Blake's Garden, which is nearby.
Please arrive at Huntingbrook between 2.15 and 2.30 so that we can start our tour on time.
Tea/coffee will be served.
Please book your tickets on Eventbrite