When:
March 3, 2020 @ 8:00 pm – 9:30 pm
2020-03-03T20:00:00+00:00
2020-03-03T21:30:00+00:00
Where:
Northridge House
St. Luke's Home Castle Rd
Mahon
Cork T12 H970

Cost:
IGPS members free. Non-members £5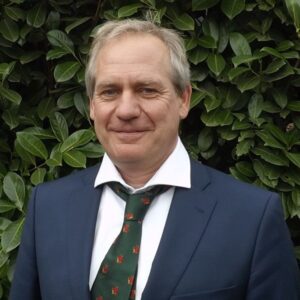 Klaus Laitenberger lives with his wife Joanna and children in North Leitrim. He worked as the Head Gardener at the Organic Centre in Rossinver for 7 years. He moved on to the position of Head Gardner in Lissadell House in Co. Sligo to carry out an extensive garden restoration project. He completed the MSc in Organic Farming in Scotland. Together with his wife they self-published a number of Irish Gardening Books (e.g. Vegetables for the Irish Garden).
He currently works as an organic farm and garden inspector for the Organic Trust and has grown a diverse range of alternative and novel food crops mainly from the Andes region in South America for many years. They include vegetables such as oca, mashua, ulluco, maca, yacon, quinoa, amaranth, pepino and tarwi. If the potato from the same origin grows so well in Ireland, then why not other crops from the same area? Some of these food crops have potential health benefits (ideal for people suffering from diabetes – e.g. Yacon) and culinary qualities. After having grown many of these crops in Ireland, Klaus plans to explore their native growing conditions, their cultivation methods and how they are cooked, and try to find food crops with potential in Ireland from different parts of the world.