When:
August 1, 2020 @ 10:00 am – 5:00 pm
2020-08-01T10:00:00+01:00
2020-08-01T17:00:00+01:00
Where:
Finnebrogue House
Will be sent to those attending closer to date.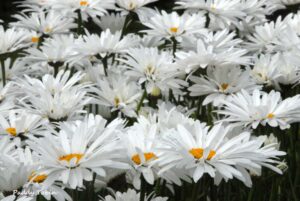 SATURDAY 1st AUGUST 2020
IGPS GARDEN VISIT to FINNEBROGUE HOUSE and 'COILLE' GARDEN, FINNEBROGUE DESMESNE
All tickets for this event must be pre-booked through Eventbrite before 28th July 2020.
ADMISSION RATES:
IGPS MEMBERS: FREE (Members must have paid their 2020/21 subscription fee).
1 PERSONAL GUEST ALLOWED PER MEMBER: £16.91 (£10 House visit, £5 Garden visit plus £1.91 Eventbrite fees).
Guest places are limited to a total of 20 for the event.
There are two arrival times available for booking:
10.00 am (limited to 30 people i.e. 20 members and 10 personal guests)
2.00 pm (limited to 30 people i.e. 20 members and 10 personal guests)
Each visit will last a maximum of 3 hours.
Finnebrogue House was built in the early 1660's. The exterior is mostly original, while the interior required extensive refurbishment after a fire in 1795. It was acquired by the current owner in 2011 and has undergone a four year renovation project to bring it up to date for modern living, while restoring many of the finest rooms to their 18th century condition. Finnebrogue remains a private house. At the request of the owner, proceeds from the house visit will go towards Hope For Youth (NI).
'Coille' Garden, owned by IGPS members Agnes and John Peacocke, extends to about an acre and has been made over the last 20 years from a site previously covered in rough shrubs and weeds. It has been developed around a group of old stone buildings with some woodland, courtyards and open planting featuring interesting combinations of shrub and herbaceous planting for both sun and shade.
Directions to Finnebrogue House and 'Coille': These will be issued prior to the event to those to have booked.
IMPORTANT – Covid 19 Precautions.
Numbers are limited to 30 visitors per 10.00 a.m. and 2.00 p.m. visit. Each visit will last a maximum of 3 hours. On arrival, each visit will be divided into two groups of 15 people. Group 1 will visit the house first while Group 2 will visit 'Coille' garden. Half way through the morning/afternoon visit Group 1 will visit the garden and Group 2 will visit the house. Visitors should stay within their own group during the visit.
Visitors are requested to observe social distancing and hand hygiene advice.
Bottles of hand sanitiser will be available to use on arrival.
Visitors should adhere to guidance on use of face masks at the time of the visit and should bring their own masks.