When:
January 11, 2022 @ 8:00 pm – 9:30 pm
2022-01-11T20:00:00+00:00
2022-01-11T21:30:00+00:00
Where:
Zoom
The Zoom link will be forwarded to members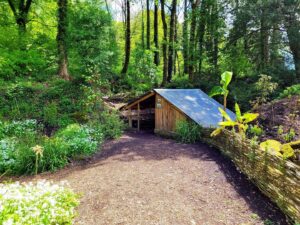 Tuesday 11th January 2022 at 8pm
Adam Whitbourn, head gardener at Blarney Castle Gardens, has been on expeditions to Northern Vietnam four times in the past 10 years the last in 2019. Working with Vietnamese authorities and botanists to fully comply with Nagoya protocols, they collect seeds, preserve pressed specimens and record plants in the area. Because they collect mainly high in the mountains, the plants are generally hardy in Irish conditions.
There is a huge diversity of plants in these mountains, many of which are endangered; clear felling for agriculture – cardamom farming – is the cause of much of the plant losses in the area. Aesculus wangii produces impressively large 'conkers' and is now growing happily in Blarney alongside Shefflera macrophylla, Shefflera frangipanensis, Rubus lineatus and many other species including acers, oak and magnolia. The Vietnamese woodland in Blarney is an ex-situ conservation project developed from the wild-collected seed.